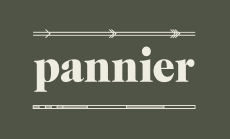 The Pannier website was undergoing a small redesign and as such, a few elements were shifting around. Often, when you look at something over and over, you overlook certain aspects. Pannier enlisted my fresh pair of eyes to edit their FAQs and make a few new suggestions for their website ahead of the launch of their 2019 Camps and Tours.
I rewrote the FAQs to give them greater flow and arranged them by theme. I was also asked to rewrite the blurb; an important few sentences the customer reads when landing on the Camps and Tours page. I kept elements of existing copy and built upon it with my own work. Pannier's founder, Stef, is a great writer himself and the work I did complemented his words from over the years.
---
SPENGLE Carbon
Having created a Mailchimp account and acquired a lot of data, it's been my job to sort through it and put it to good use while adhering to the requirements of GDPR.
New written content is constantly coming through which makes for strong newsletters and the Christmas period was perfect for seasonal messaging. As a disruptive brand to the market, a regular newsletter works well for educating the community and providing them with all the information they need pre-purchase. Open rates are on an upward trend and click-through rates are also healthy, making my job all the more rewarding.
I'll be working on their automated emails over the next few months ensuring the website and Mailchimp are talking to each other in a way that makes the customer journey a seamless one.
---
Bowman Cycles
June 2018 – December 2018
Bowman Cycles is a company based in London offering some of the best lightweight aluminium bike frames on the market. My work with them goes back to mid-2018 when I took charge of the brand's social media accounts.
I'm passionate about the brand and believe their product is worth every penny, which was reflected in the copy I wrote for every post on every channel. I was as creative as I could be and personally know a couple of the brand's ambassadors – helpful when I needed new content!
---
GRACEQOM
GraceQOM is my personal blog about my adventures on bike, foot, sea and rock. I write candidly about my trials and tribulations, of which there are usually very many. I write to inspire, I write to document the memory and because it gives me great practice and enjoyment.
Currently in hiatus while I concentrate on my freelance work.
---
British Cycling
During my time at British Cycling I became the chief of all membership emails. I handled everything from content curation and copy to reporting and improvement suggestions (timing, imagery, content etc.).
I was also responsible for the automated emails throughout a member's time with British Cycling. Throughout one year of membership, a member could expect to receive a multitude of emails based on their preferences and it was my job to update them regularly to ensure those who'd been members for years were exposed to fresh and engaging content.